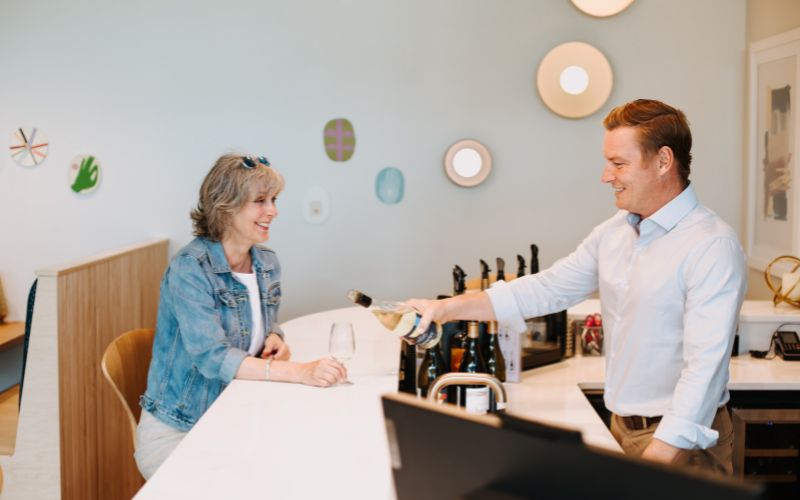 Relax, enjoy the views & wine
Tastings, Tours, & Patio Lounge
The Haywire tasting lounge is open from 11 am – 5 pm daily. As well as winery and vineyard tours that you can book below, we also offer wine by the glass, wine flights, charcuterie, cocktails, and other small bites on the patio.
Monday – Thursday we also offer our Happy Days menu. It includes several of our favourite bites and wines for just $5. Check out the full menu here.
PLUS, starting from September 12th through November 18th, 50% of all tasting fees at Haywire Winery will be donated to the local Summerland Food Bank, helping those in need during these challenging times. Your sips become an act of kindness!
Tasting Lounge Menu
A Wine For Everyone
Haywire & Friends Portfolio Tasting
Join us for one of three curated portfolio tastings, featuring our Haywire, Narrative or Free Form favourites. While relaxing in our new tasting lounge, your host will guide you through the tasting, all showcasing terroir-driven, cooler climate wines. Discover aromatic, approachable, and lively wines with Summerland personality!
TIME 30 MINS | $20 PER GUEST
TIME 30 MINS | $20 Per Guest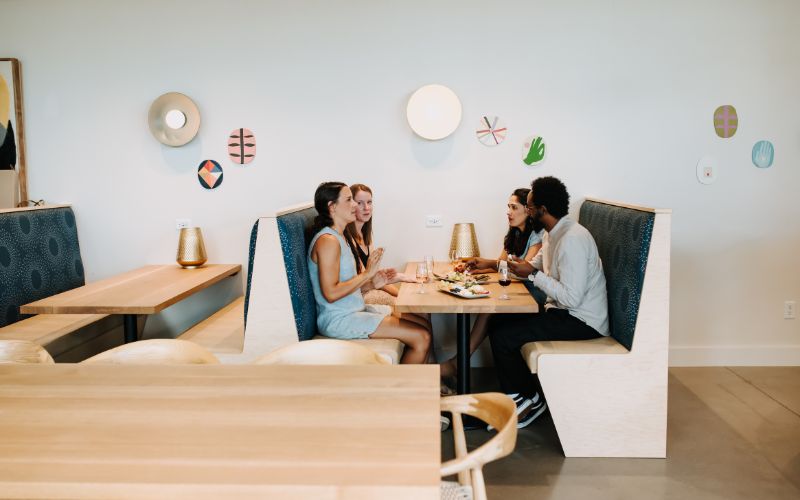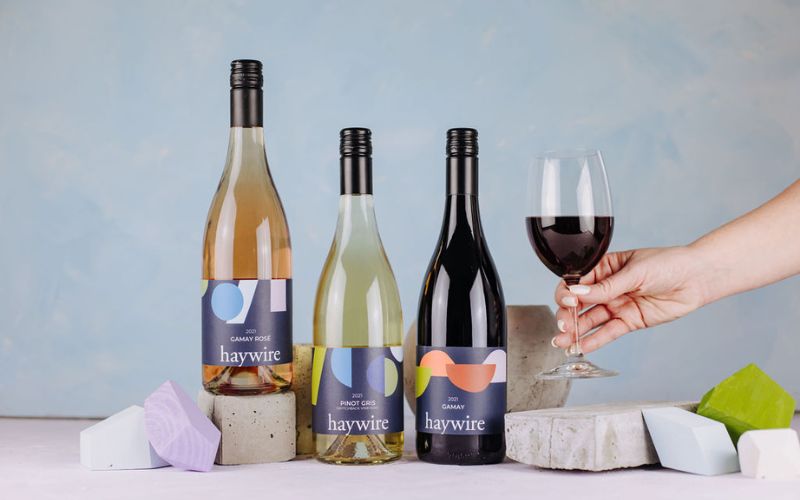 The Haywire Club & Owners Circle
Members Experience
A complimentary, behind-the-scenes experience of our Estate vineyard and cellar. Learn about our industry secrets while enjoying the final results. This 90 minute experience is completed with a seated tasting in our private members only space.
TIME 90 MINS | COMPLIMENTARY | MEMBERS  ONLY | MAXIMUM FIVE GUESTS
TIME 90 MINS | COMPLIMENTARY | MEMBERS  ONLY | MAXIMUM FIVE GUESTS
The Ultimate Experience
Raised in Concrete
Our premium Haywire experience starts in the vineyard, where you will enjoy a glass of our Pink Bub while taking in the expansive views. Here you will learn what makes Summerland an ideal growing region for cooler-climate grapes. You will then be taken for an in-depth tour of our working cellar, where you will get to see (and touch) our concrete tanks that enhance our bright and lively wines. As the first winery to bring concrete tanks to the Okanagan we are proud of our innovative ways, and to this day it helps set us apart. Finally, you will be seated for an in-depth tasting of our portfolio, paired with small bites to complement and enhance the flavour profiles of the wine.
TIME 75 MIN | $45 PER GUEST
TIME 75 MINS | $45 PER GUEST