Looking to the future
Our Vineyards
Haywire made the decision in 2011 to grow grapes sustainably. Organic certification was received for this site in 2015. Since then we added additional organic vineyards at Garnet Valley Ranch in Summerland. Our contracted growers are either organic certified or have committed to a transition program that will add to the organic grape growing base in the Okanagan. The future is bright for organic viticulture in the Okanagan, and we are proud to play our part.
Haywire Winery
Discover Our Vineyards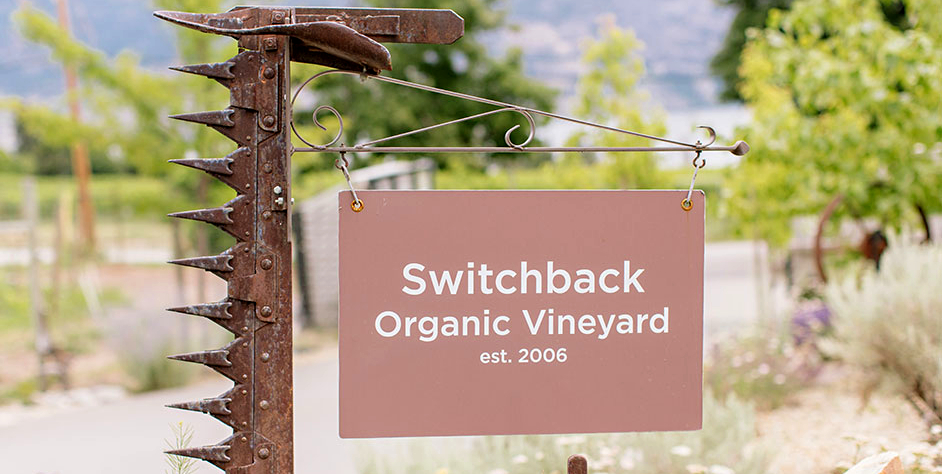 This 10-acre site planted with Pinot Gris is located on the Haywire Winery property. This is the site that kicked off this wild winery journey, and the first vineyard of our sites to be transitioned to organic. It has had Organic Certification since 2015.
Soil: Silty, carbonate(lime)-rich, stone-free soils
Sub-GI: Summerland Lakefront, Okanagan Valley, BC
GDD: 1,347 growing degree days
Garnet Valley Ranch is a spectacular 320-acre site cultivated in carefully planned plots surrounded by untouched native habitat. The vineyard plan was designed by acclaimed Chilean soil scientist Dr. Pedro Parra, who employed a precision viticulture method to arrive at the planting strategy. Critical was the movement of soil. To preserve the ecosystem, vineyards were situated into islands, allowing for wildlife corridors and to retain natural land formations.
Soil: Volcanic matter including sandy loam, granite and limestone rocks that vary from block to block 
Sub-GI: Summerland Valleys, Okanagan Valley, BC
GDD: 1,135 growing degree days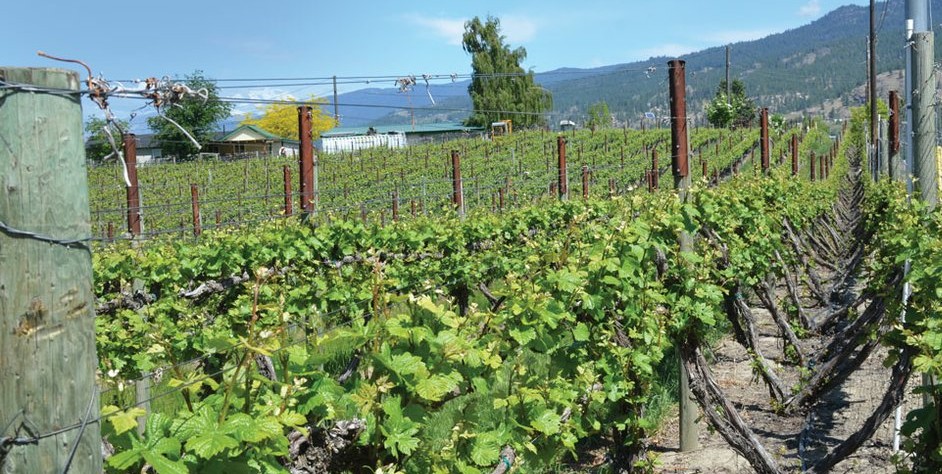 The King family has farmed this land slightly north of Penticton since the 30s. It was planted with grapes in 1992 using a unique double-divided training method. The vineyard features south and west-facing slopes and is close enough to Okanagan Lake to moderate the temperatures, creating a unique microclimate.
Soil: Primarily stone-free soil with distinct organic matter-rich topsoils formed in silt loam glacial lake sediments. 
Sub-GI: Naramata Bench, Okanagan Valley, BC
GDD: 1,350 growing degree days
Optimizing Performance
Respectfully Farming
Haywire employs the precision viticulture model supported by specialist Pedro Parra. The goal is to optimize vineyard performance by deeply exploring the terroir to discover the variables that affect vine growth, grape ripening, plant health and longevity. We use a lot of compost and seaweed as fertiliser, which helps nourish the vines and build soils. At our home vineyard, Switchback Organic Vineyard, chickens and ducks roam, providing fresh eggs, insect control and daily wake up calls.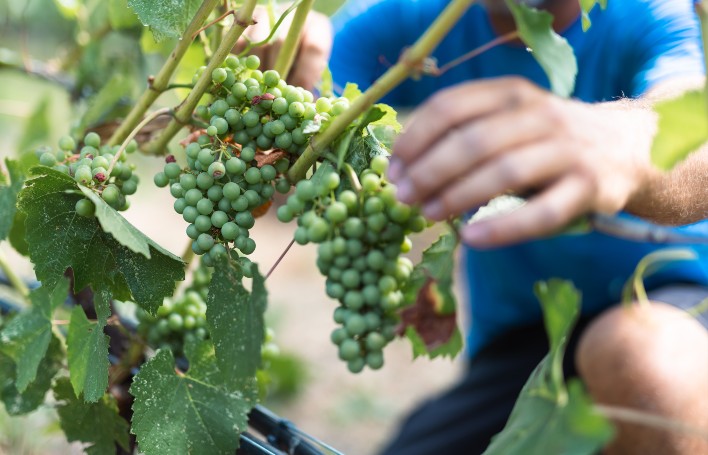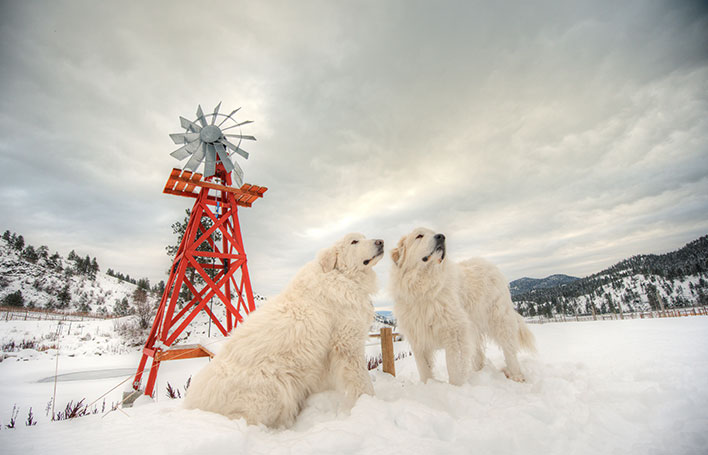 Natural Solutions
Co-existing With Wildlife
Three Great Pyrenees – Yukon, Bizou, and Bellamey – patrol our vineyards, keeping deer, coyotes, and bears in line. Wildlife can eat a lot of grapes and do damage to vine structure, so we encourage them to go elsewhere. The Great Pyrenees are relentless barkers. They change the pitch of their barks and work together bouncing their barks off mountains and hills. The result is a crazed symphony that gives the impression that there are dozens of fierce dogs waiting to defend their territory. Wisely, wildlife moves along to a quieter place.
Nature First
Looking After the Land
Our farming policy is to leave our land in better condition that it was when we purchased it. When we purchase a new property our first move is to do a deep clean. We have taken tons of old farming "stuff" to recycling or sold what we do not need. We have cleaned up gullies and stream beds that were used as dump sites for decades and removed tanks of old chemicals that were used to farm. We have restored ponds where water sources had been diverted and restored land from animal grazing to natural habitat to protect streams.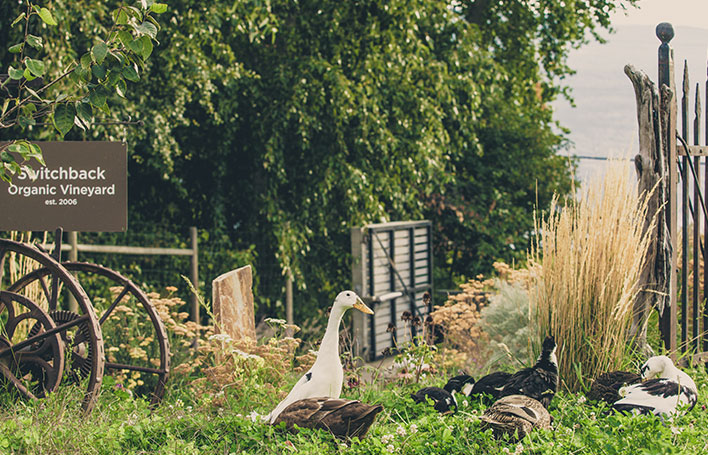 Building the Future
Practicing Sustainability
Once this process is completed, we remove old crops and replace them with a higher and greater purpose. Old orchards that were no longer producing have been replaced with grapes and vegetables. And then the real work begins. Building up soils, creating biodiversity and preserving the land for the next generation.