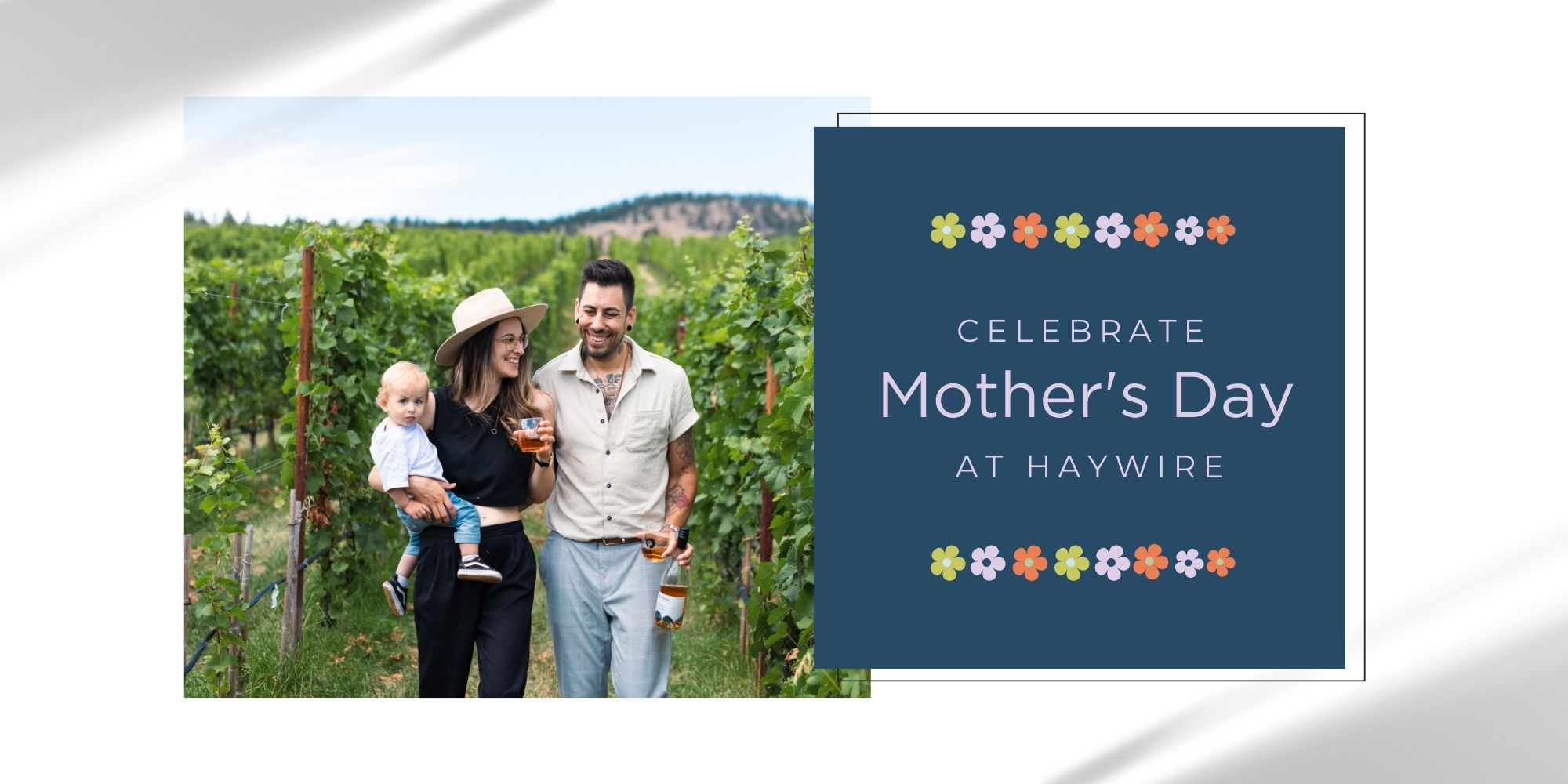 Saturday, May 13th & Sunday, May 14th
1:00 pm – 2:30 pm & 3:00 pm – 4:30 pm
$15 / person + tax  – Club Price -$10 /person
Upon arrival, receive a glass of our 2013 Vintage Bub and small bites for your table—as well as a complimentary chocolate brownie dessert for Mom.
Then, sit back, relax and be mesmerized by the talented Derek Joel while drinking in the views of Okanagan Lake from our very own Switchback Estate vineyard.
Enjoy a (dare we say) second glass of wine, cocktail and perhaps a thoughtfully curated charcuterie board. 
Before you leave, be sure to check out our brand-new Haywire Tasting Lounge and take home some of your favorite wines. 
This 90-min experience will give mom the special feeling she deserves.